Book Of Sound – Issue 1 Out Soon!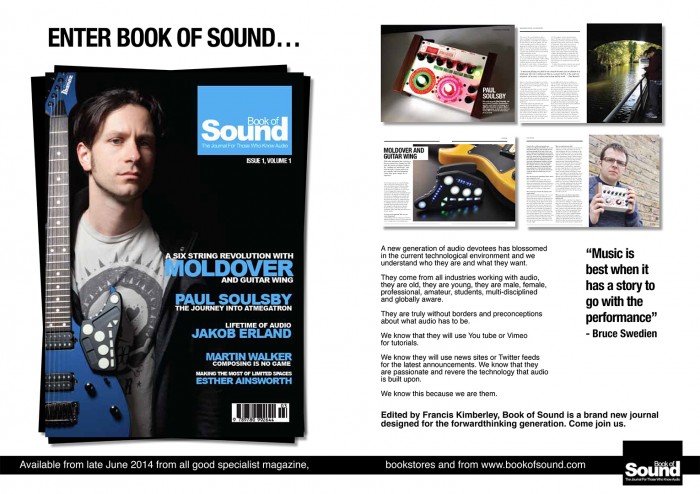 It's about to go off…!
After some very hard work over the past few months, Book Of Sound Issue 1 has been formally announced via an advert in our rather brilliant sister publication, Hungry Eye, and on our Twitter feed.
Our cover star is the "Godfather of Controllerism", Moldover, and his collaboration with Livid Instruments, the Guitar Wing. Also interviewed is Paul Soulsby from Soulsby Synthesizers as he takes us on his journey from the Atmegatron's inception right up to the present day, and we also speak to Jakob Erland from Gyraf Audio as we talk about his life, his passions, and his gear!
Martin Walker writes about his time as a soundtrack composer in the 8bit and 16bit era of videogames and the challenges of working with the chips of the time, and sound installation artist Esther Ainsworth tells us how she deals with working with audio in acoustically challenging environments.
Out very soon, Book Of Sound will be printed quarterly, is priced at the very reasonable sum of £6.99 GBP and is available from all good specialist magazine and bookstores and online here at www.bookofsound.com