Robert Henke w/ Lumiere At The Barbican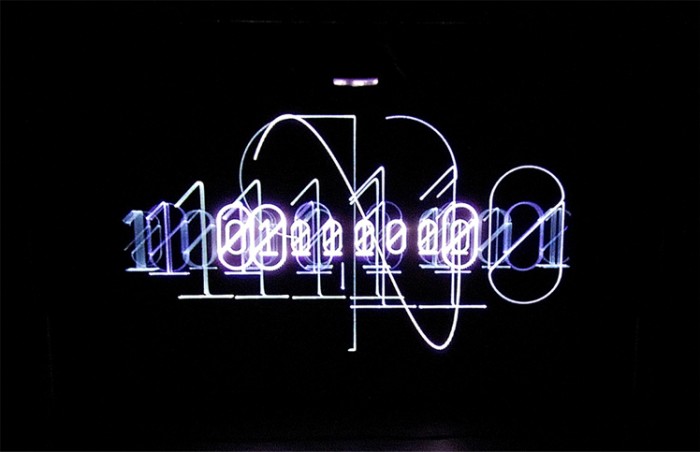 The name Robert Henke will mean different things to different people. To some he's the co-creator of Ableton Live and the Monodeck, to others he's one part of techno group Monolake, and to others he's an esteemed academic which includes being a professor of sound design at the Berlin University of Arts. This Saturday 19th July, however, sees Henke take up court at the Barbican Centre in London and unleash his "Lumiere" show. From the words of Henke:
"Based on self written software, this work on the edge of concert and site specific installation finds previously unseen beauty and minimalistic elegance in a commonly underrated medium. High power lasers are used to draw complex morphing shapes and connect points in space. Unleashing the full potential of the underlying advanced vector engine, Lumière combines precise geometric figures with floating organic structures, presenting the archaic sign language of an alien culture communicating via emerging and disappearing traces of extremely bright light.
The software also generates the control signals to drive equally abstract and powerful sonic events, a multi sensorial experience of audiovisual rhythm, at times fragile and quiet, at others massive and overwhelming. Each Lumière performance is a unique and site specific real time exploration of synchronicity and divergence, of light and darkness at the limits of perception."
Henke is keen to stress that the show is in a constant state of evolution and that the show is site specific in nature, meaning that no two shows are ever the same (and they're always getting better!). Reviews from previous performances have been overwhelmingly positive and confirmed future dates are just in Berlin so this potentially the last time UK public get the opportunity to see Lumiere, at least for a while.
Also performing alongside Lumiere is Robin Fox with his show "RBG". Based, much like Lumiere, around the the audio and visual interpretation of assorted stimuli triggered by a performer this looks to be a very primal experience promising to saturate the audience with, "sound and light information that connects parts of the brain rarely accessed."
Tickets are available now from the Barbican show page.
Short Documentary: Robert Henke – I Really Do Everything Myself

Lumiere Excerpt I

Lumiere Excerpt II