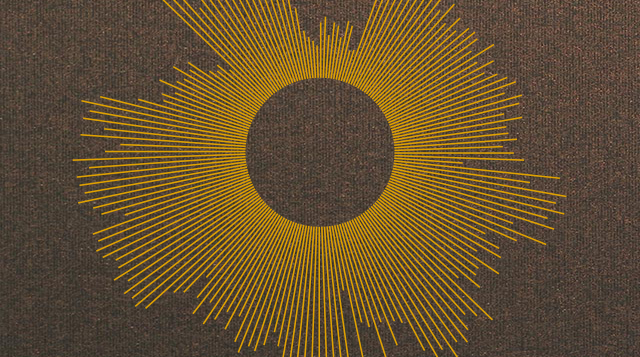 What's better than hearing music? Seeing music, (obviously). Sheffield based designer and artist Alex Szabo-Haslam thinks so too and last year created a way of converting waveforms  into hand drawn circular images. Using music from the history of electronic music Alex uses silkscreen printing to lovingly make limited edition pieces of art, numbered and signed by the artist himself. Prints are limited to runs of 25 of each design, cost £30 each with discounts for larger orders, and that includes postage to all UK addresses.
Martyn Ware said, "Love it!", Stephen Mallinder exclaimed, "Wonderful", Sean O'Keeffe simply said, "Three words: fucking hell yeah!" and we here at Book Of Sound are inclined to agree with all of them – they look awesome.
The Kickstarter project runs until 22:00 on Friday September 12. Watch the video and check some examples below then go the Kickstarter page for full details and ordering.