Sennheiser – Trade In Trade Up on Wireless Mics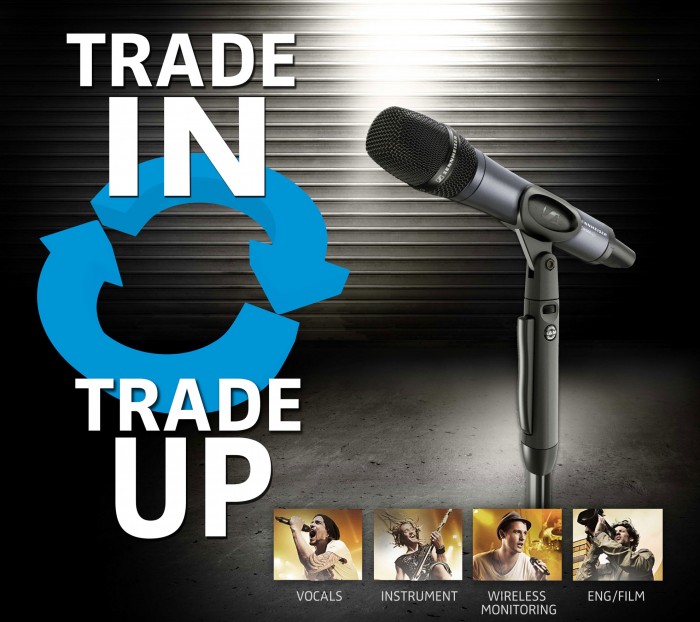 Have the law changes in the UK on wireless mic systems left you a little confused? While systems will still work perfectly some are not legal and it's been a real headache for performers, venues and businesses. Simon Beesley, Sennheiser UK Product Manager, says:
"Since the move from Channel 69 to Channel 38 for general wireless microphone use across the UK, Sennheiser has been working hard to make sure that everyone who uses a wireless microphone, from the biggest tour to the smallest pub band, theatres and concert halls, corporate events and television and radio reporters, has the correct equipment. This is vitally important as Channel 69 is no longer available for use by the PMSE (Programme Making and Special Events) sector. If you are still operating a wireless system in 798-862 MHz, you are breaking the law."
If you're still in a position of needing to change your equipment then Sennheiser have launched an initiative that makes switching, or just upgrading, that little bit easier. All the way from June through to August, Sennheiser are offering £100 towards a new ew 100, 300, or 500 series wireless mic system just by trading in your old system. However, as always with deals like this there are a couple of details that you should be aware of:
The system you trade in must be complete so you'll need the receiver(s) and mic(s).
The system you trade in doesn't have to be functional.
That first point is fair enough but that second point makes this a great deal for a lot more people.  For full details and breakdown of the actual trade-in process go to the official Sennheiser UK Trade In Trade Up page.